Digital-first challenger banks are employing mobile apps, APIs, software integrations, and more to recreate the consumer banking experience. They have sparked substantial investor interest, receiving a record $5.3B in equity funding across 138 deals in 2019. According to the analysis performed by this report  includes venture-backed, privately held companies only.
Highlights:
These top 10 challenger banks represent 5 countries across 3 continents. Notably, Europe's open banking regulations gave rise to the first wave of challenger banks, which includes England-based Revolut and Germany-based N26. 
Latin America has increasingly invited fintech innovation, nurturing challenger banks like Brazil-based Nubank and Argentina-based Uala — both of which are included in our market map of 180+ fintech companies shaping the region.
6 of the 10 companies in our graphic have raised funding in 2020 so far. This has included 4 mega-rounds (deals worth $100M+).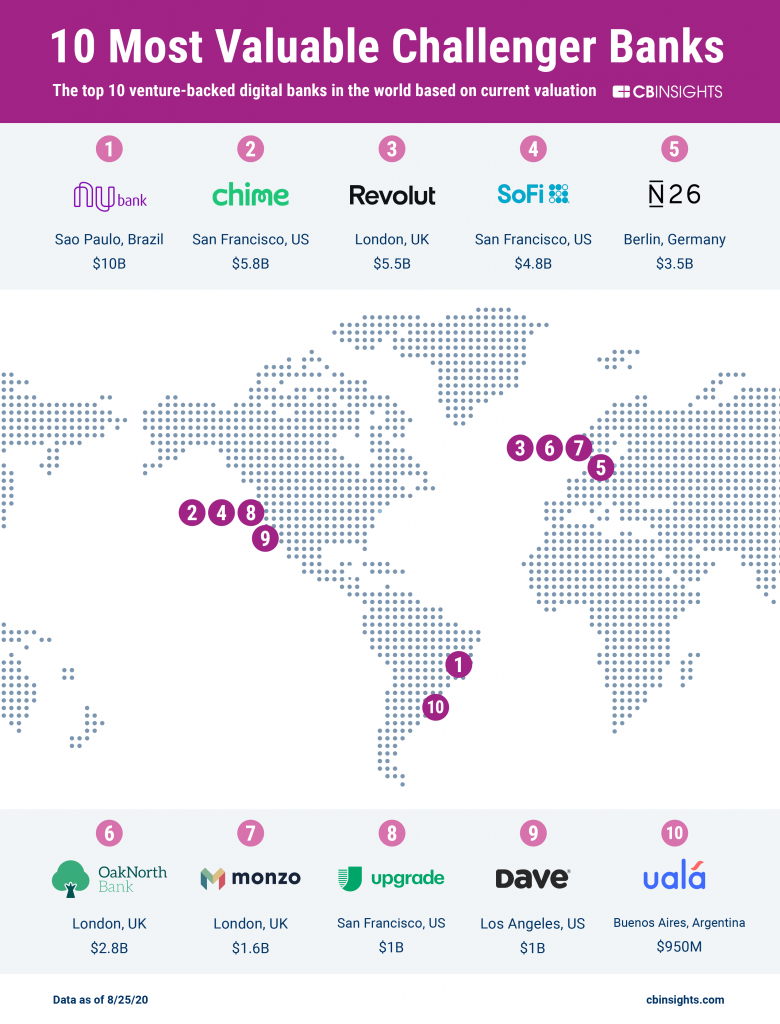 Source: