According to Crunchbase, #global #venture #funding in Q2 2023 fell 18% quarter over quarter to $65 billion. That's down 49% compared to the second quarter of 2022 when startup investors spent $127 billion.
Nearly a fifth of total global venture funding so far this year has come from the AI sector alone, due to OpenAI's ChatGPT launching in November.
Since Q3 2022, each quarter's global funding total has dropped by more than 45% year over year.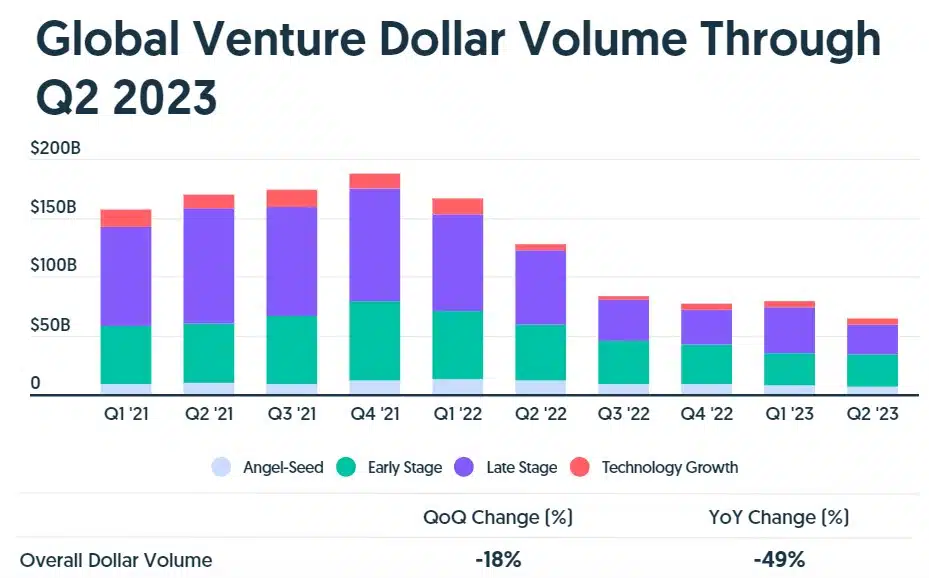 Source: https://news.crunchbase.com/venture/vc-funding-falling-report-data-q2-2023-global/?utm_source=cb_daily&utm_medium=email&utm_campaign=20230704&utm_content=intro&utm_term=content&utm_source=cb_daily&utm_medium=email&utm_campaign=20230703
#VC #venturecapital #AI #funding