The Crunchbase Unicorn Board shows us a list of the most valuable private companies in the world.
Currently, the list includes:
✔ 1,331 companies,
✔ $775 billion was raised,
✔ $4.6 trillion total worth.
The top industry by unicorn counts are still:
✔Software,
✔ Financial Services,
✔ Information Technology,
✔ Internet Services,
✔ Commerce and Shopping.
Finally, the US still leads with the most Unicorns (666), followed by China (233), India (73), the UK (52), and France (36).
ByteDance, Ant Group, and SpaceX are still dominating the post-money valuation.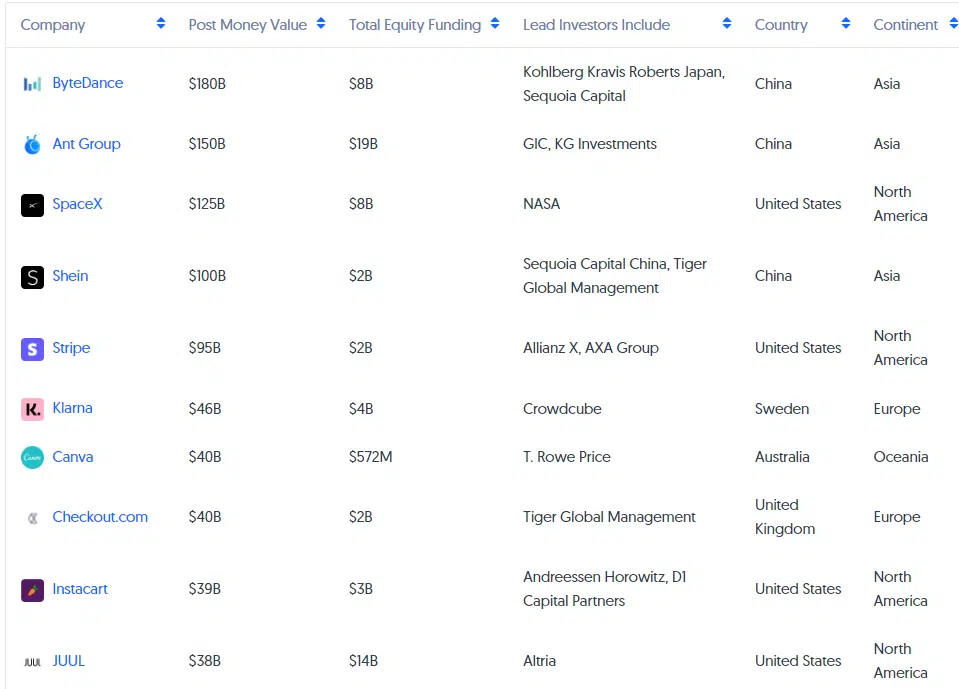 #VCworld #startups #Unicorns