At the end of 2020, we saw a couple of new market entrants like Airbnb, Snowflake, and DoorDash. If we look at the companies that went public a few quarters earlier, such as Zoom, Moderna, and CrowdStrike, saw their market capitalizations soar.
According to Crunchbase 𝟒𝟎 𝐨𝐟 𝐭𝐡𝐞 𝐦𝐨𝐬𝐭 𝐯𝐚𝐥𝐮𝐚𝐛𝐥𝐞 𝐡𝐚𝐯𝐞 𝐚 𝐜𝐨𝐥𝐥𝐞𝐜𝐭𝐢𝐯𝐞 𝐩𝐮𝐛𝐥𝐢𝐜 𝐯𝐚𝐥𝐮𝐚𝐭𝐢𝐨𝐧 𝐨𝐟 𝐚𝐫𝐨𝐮𝐧𝐝 $𝟏.𝟏 𝐭𝐫𝐢𝐥𝐥𝐢𝐨𝐧.
Below is a list of high valuation VCs, when they went public, and their present valuation. Zoom is still leading the pack with a $112B valuation.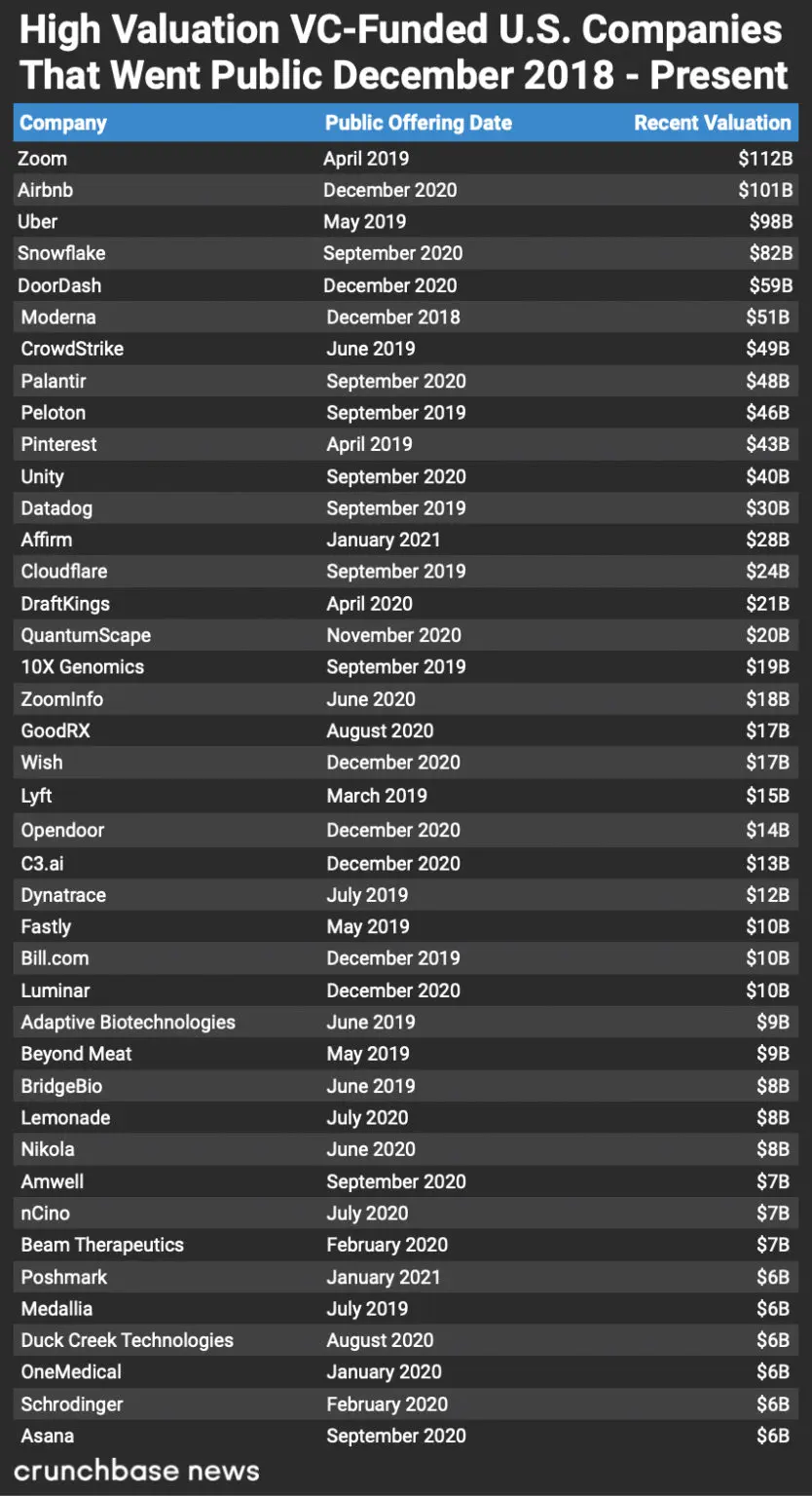 Source: