The world's internet population is growing tremendously. As of April 2020, the internet reaches close to 60% of the world's population, which represents 4.57 billion people. This is a 60% increase from January 2019.
Who are the newcomers:
New segments:
– Cash Transfers: nearly $240,000 worth of transactions occur on Venmo per minute. This has served as a catalyst for parent company PayPal.
– E-Commerce: It's now estimated that $1 million is now spent per minute online. Amazon ships astounding 6,659 packages every minute to keep up with this demand.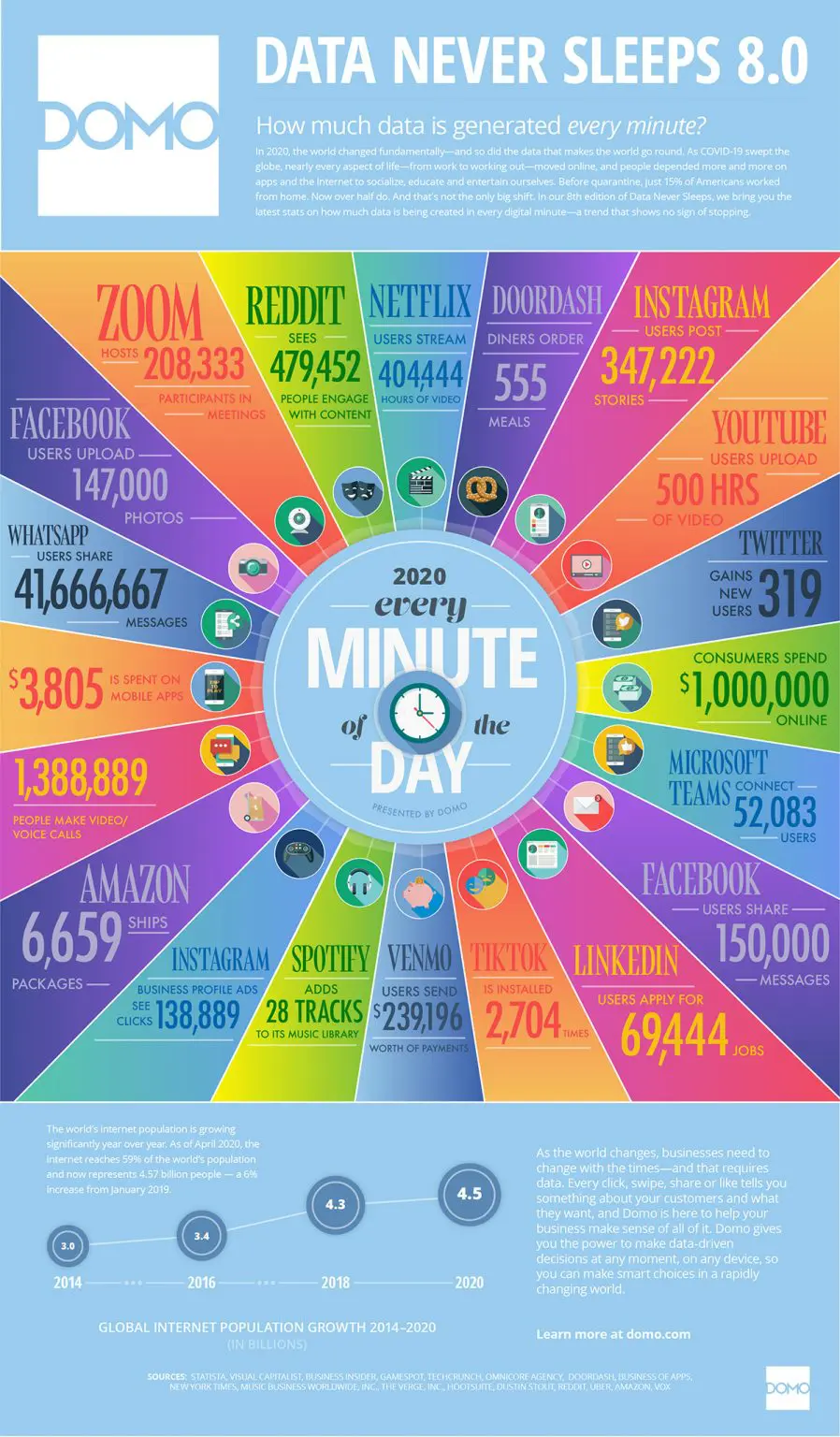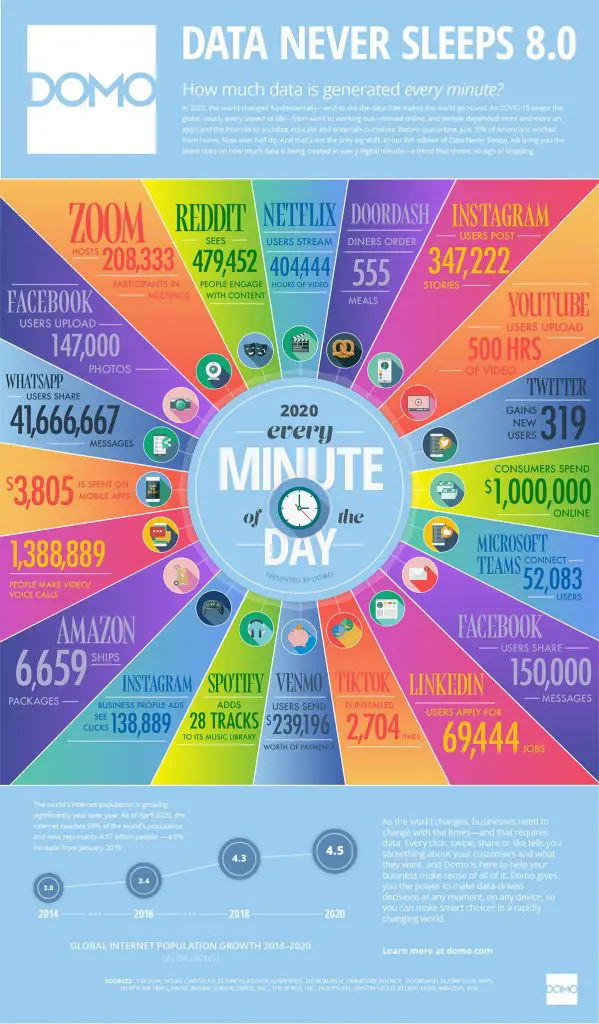 Source: