According to Bloomberg LP, these are the 25 richest families. On the top spot are the Waltons. In the last year, their wealth grew by $25 billion, or almost $3 million per hour.

In second place is the Mars family, with a net worth of $120 billion. Besides their candy empire, the company's value comes from pet care holdings. Mars Inc. owns several popular pet food brands, including Pedigree, Cesar, and Royal Canin,

The Koch family is the world's third-richest family, with $109.7 billion.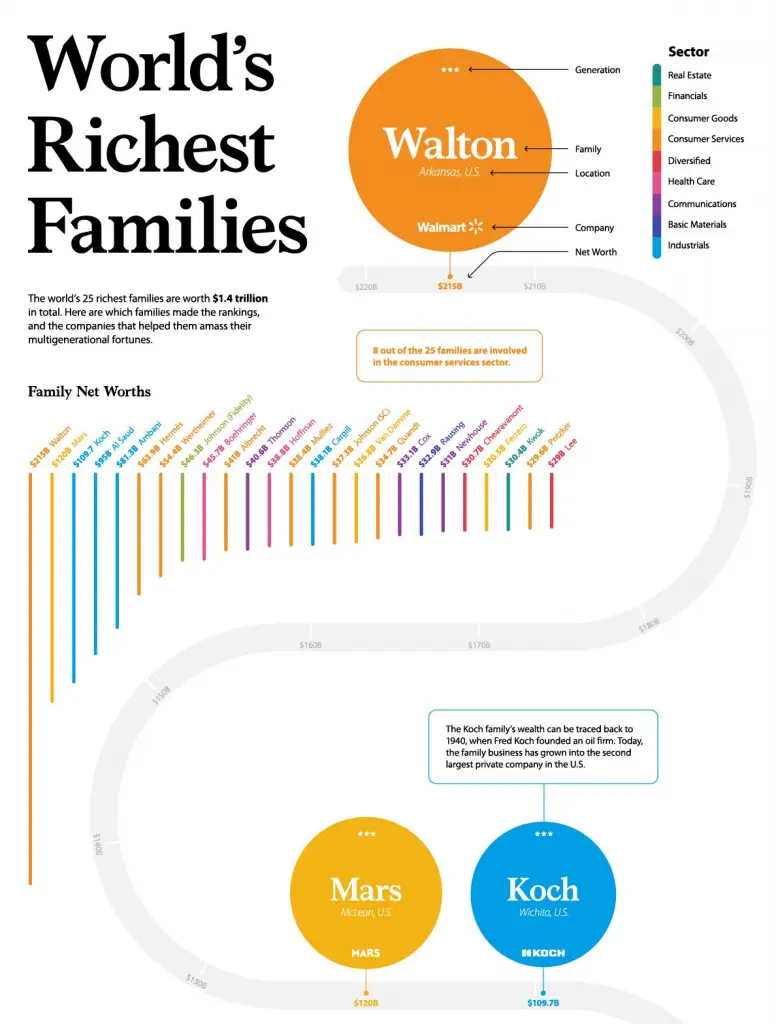 Source: