Which ones are the leaders?
Netflix is still leading in the overall downloads with 19.2 million with the US leading this number with 17%, followed by YouTube with 17.7 million, then Amazon Prime.
In the dating world, Tinder is the top-grossing dating app globally in August 2020 at more than $83.5 million in user spending. It represents a 7.8% rise from the previous year. Close to 43% of Tinder's revenue came from the US, 6% from the UK, and 6% from Germany. Bumble takes second place with $22.7 million in gross revenue, representing 16.8% of year-on-year growth. Followed by Pairs, Badoo, MeetMe, and Hinge.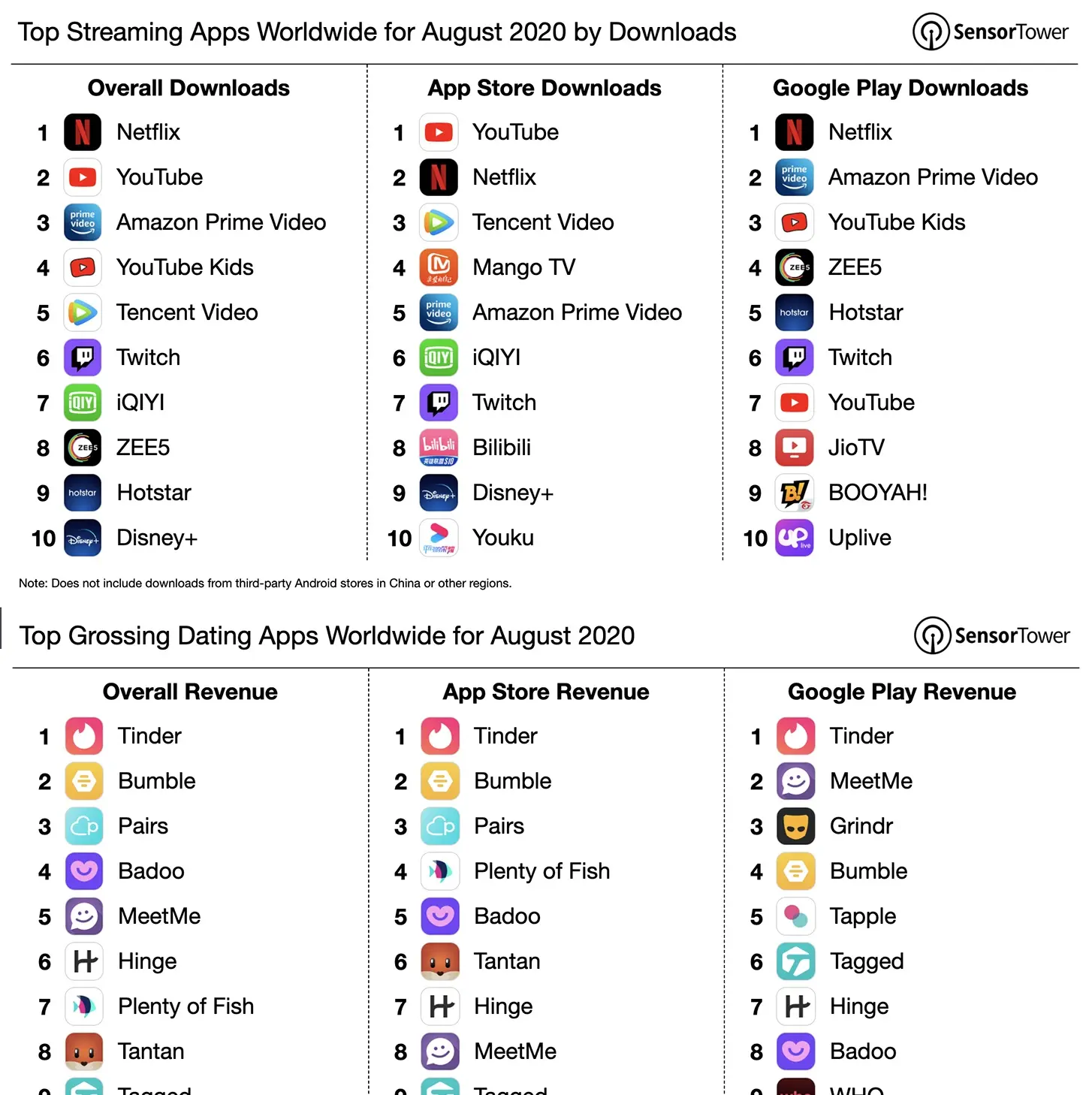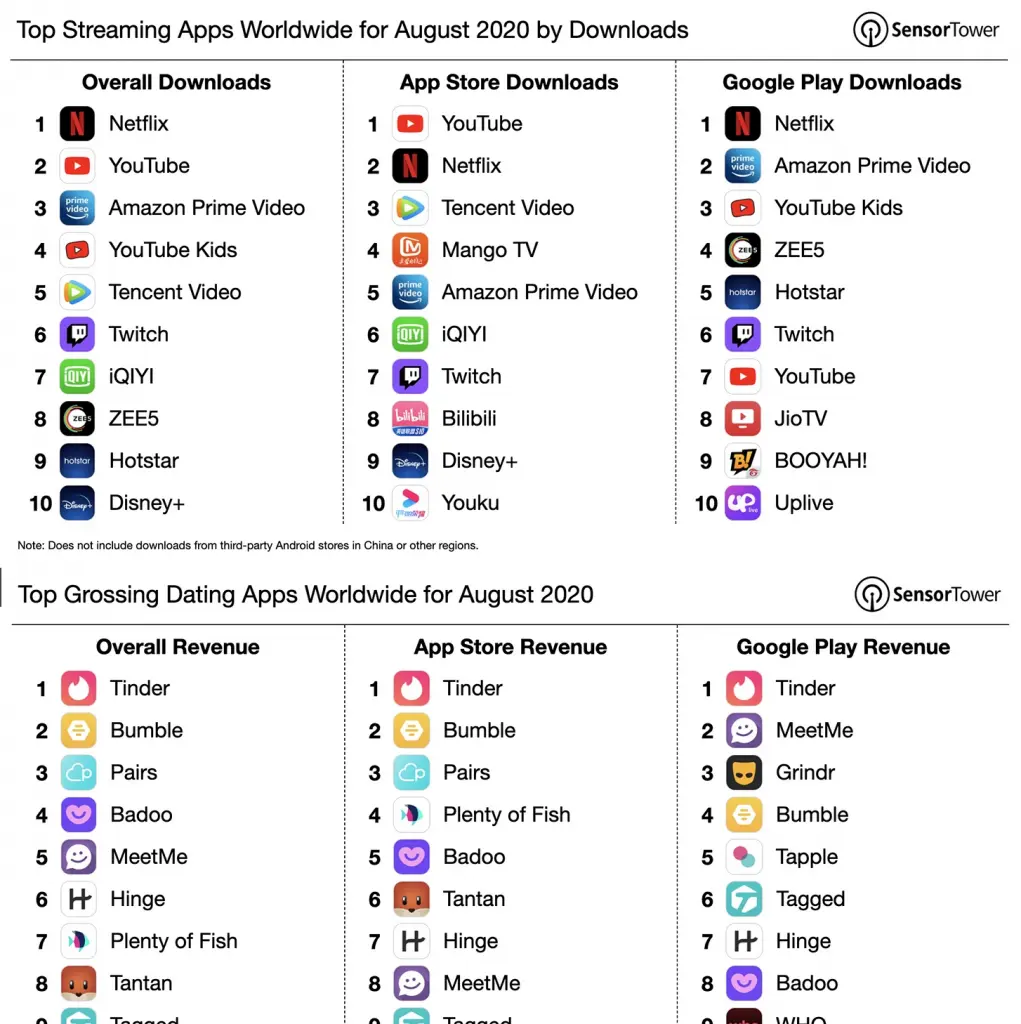 Source: