According to McKinsey & Company, ecosystem companies consist of interconnected sets of services through which users fulfill a variety of cross-sectoral needs in one integrated experience. 
Most of the companies with the world's highest market capitalizations are tech companies that generate much of their revenue from the digital ecosystems they created.
Many of these ecosystems are B2C plays. Others, such as Jabil's ecosystem, represent B2B spaces. There are companies that tackle both:
Amazon, for example, ties together e-commerce, cloud computing, logistics, and consumer electronics,
Tencent provides services including social media, gaming, finance, and cloud computing.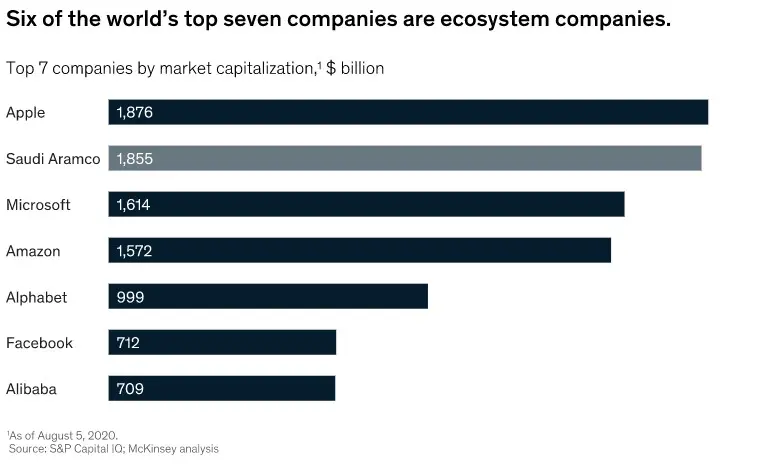 Source:
https://www.mckinsey.com/business-functions/mckinsey-digital/our-insights/ecosystem-2-point-0-climbing-to-the-next-level