According to International Monetary Fund, they project a global growth of 5.5% for 2021, but much depends on the outcome of the race between the virus and vaccines.
𝐄𝐮𝐫𝐨𝐩𝐞 𝐢𝐬 𝐩𝐫𝐨𝐣𝐞𝐜𝐭𝐞𝐝 𝐭𝐨 𝐡𝐚𝐯𝐞 𝐚 𝐠𝐫𝐨𝐰𝐭𝐡 𝐨𝐟 𝟒.𝟐%, 𝐂𝐡𝐢𝐧𝐚, 𝟖.𝟏%, 𝐚𝐧𝐝 𝐈𝐧𝐝𝐢𝐚 𝐥𝐞𝐚𝐝𝐢𝐧𝐠 𝐰𝐢𝐭𝐡 𝟏𝟏.𝟓%.
The COVID-19 pandemic has had a more negative impact on activity in the first half of 2020, and the recovery is projected to be more gradual than previously forecast.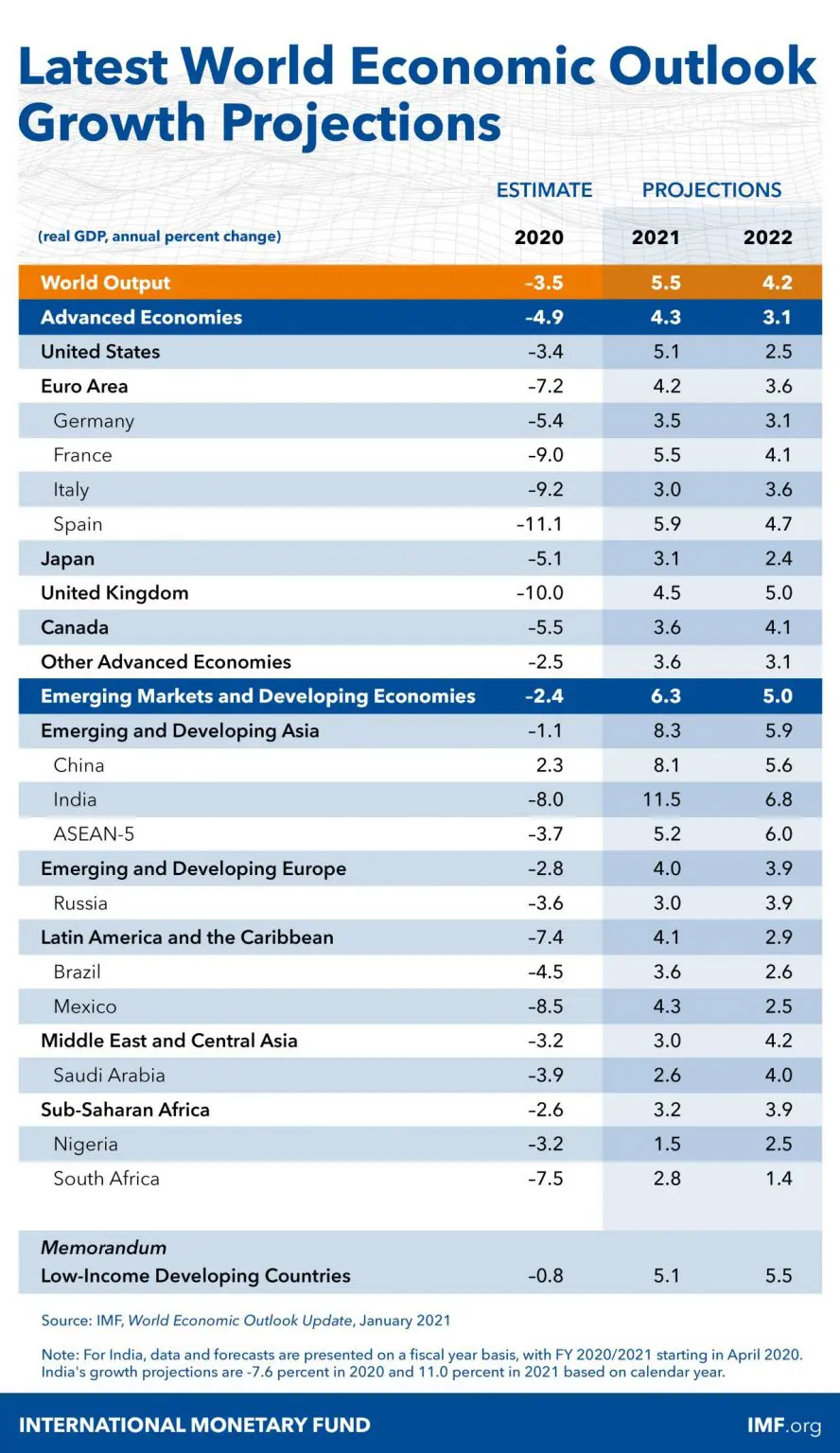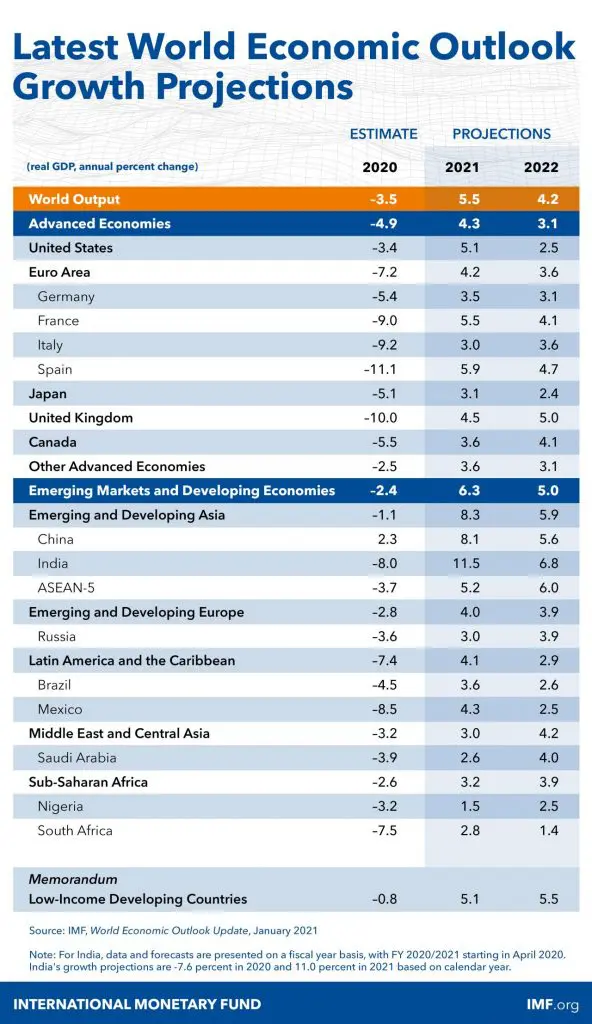 Source: https://www.imf.org/en/Publications/WEO/Issues/2020/06/24/WEOUpdateJune2020