From just a few thousand users in 2004 to 2.7 billion monthly active users (MAUs) in 2020, Facebook is by far the world's largest social network. To see Facebook's path to domination, we mapped each country's most popular social network from 2008‒2020. What famously started as Mark Zuckerberg's late-night intoxicated project called Facemash—a "hot or not" type website for students at Harvard University—soon evolved into the world's predominant social network.
In 2020, the company saw 1.3 billion MAUs on Facebook's Messenger app, 2 billion MAUs on the world's most popular messaging app WhatsApp, and just under 1.2 billion MAUs on photo sharing network Instagram.
By Facebook's own estimates in its Q3 2020 reporting, its core products are used by more than 3.2 billion people every month. That means that 40% of Earth's population (7.8 billion in December 2020) uses Facebook-owned social media.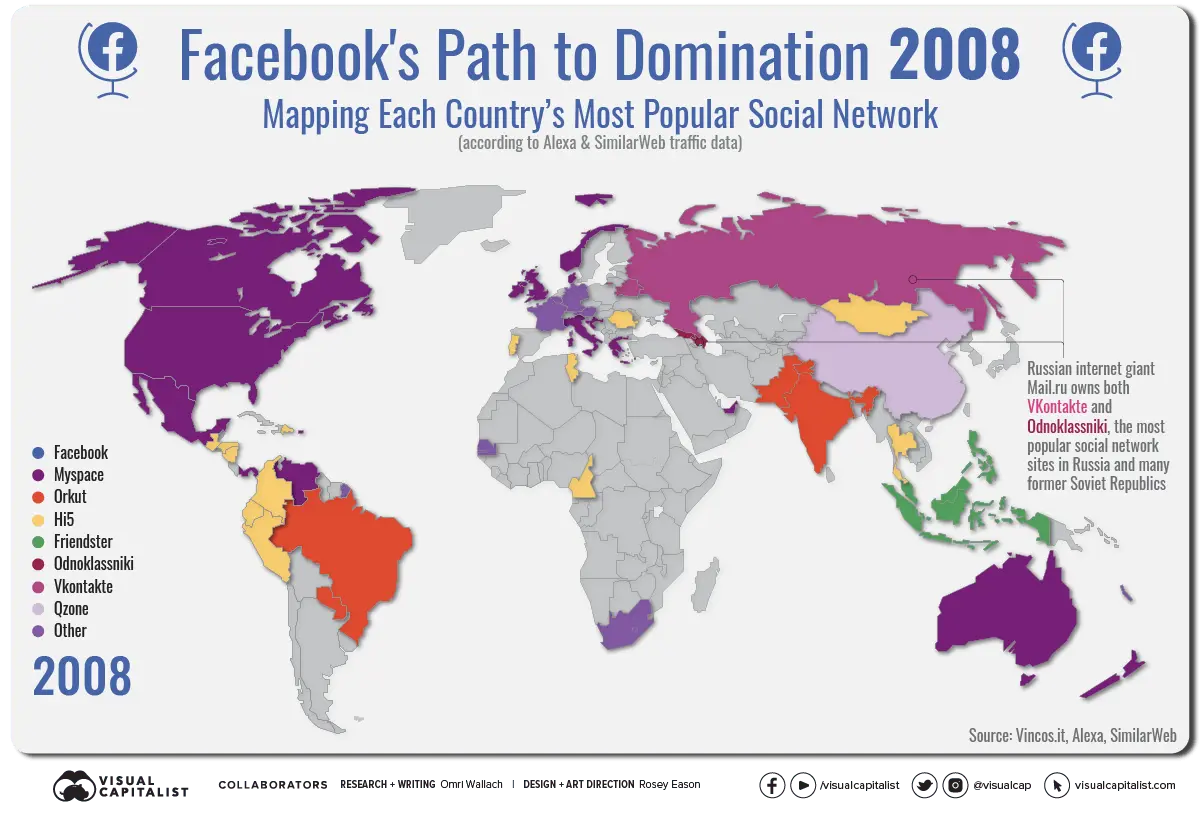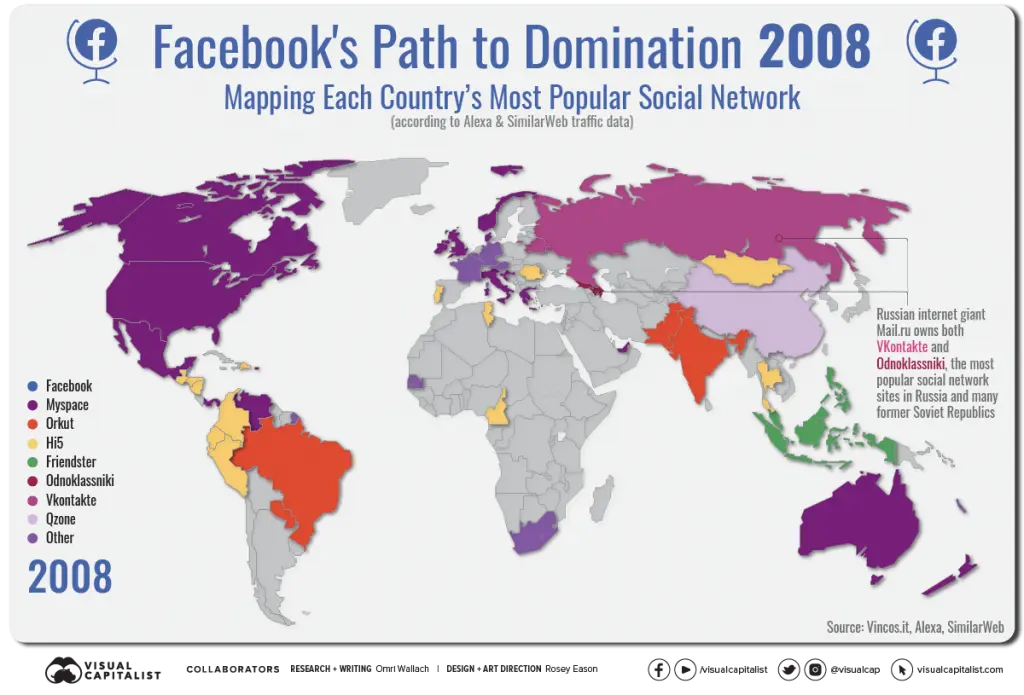 Source: