Education is an industry that is about to go through a radical transformation. The education system you experienced as a child will not exist by the time the next generation of children graduates, full stop. There are many startups as well as established businesses that are driving this innovation. Here we look at the most valued edtech startups in the world, based on publically available valuations.
Edtech is among the hottest industries for venture investment lately, with over $2.7 billion funneled into 472 startups in the vertical just in 2015.
China is unequivocally the world's leader in EdTech. In 2018, Chinese startups received over 50% of all the capital invested by venture capitalists in EdTechs worldwide. China saw the establishment of 97 new "unicorn" companies in 2018. That means that every 3.8 days, on average, a Chinese startup reached a valuation of at least US$1 billion. As of July 2018, among the world's 10 largest EdTech unicorns, seven were born in China, according to a list prepared by HolonIQ
As of 03 September 2020, there are 20 EdTech Unicorns around the world who have collectively raised over $9 billion of total funding in the last decade. Top
10 EdTech global startups in 2020:
4 US based,
3 China based,
2 India based,
1 Canada based.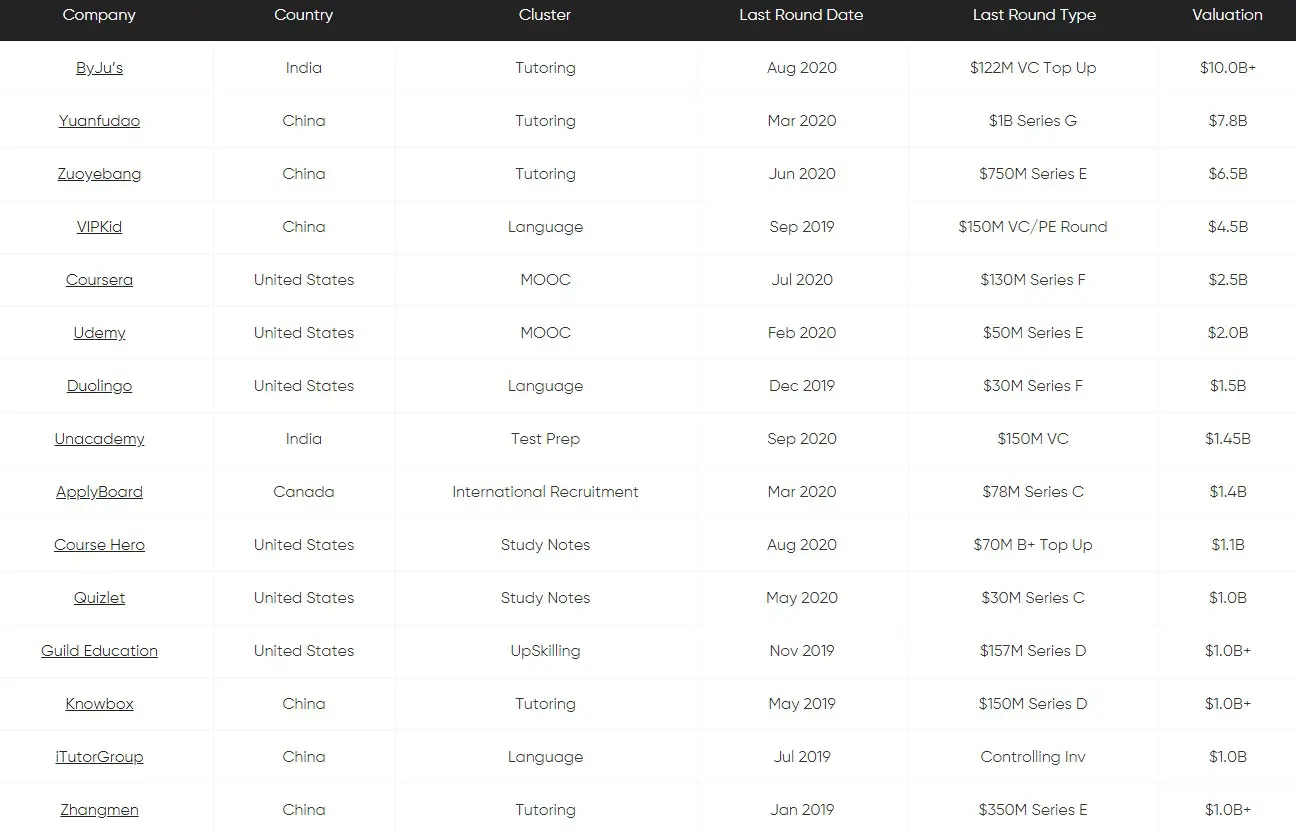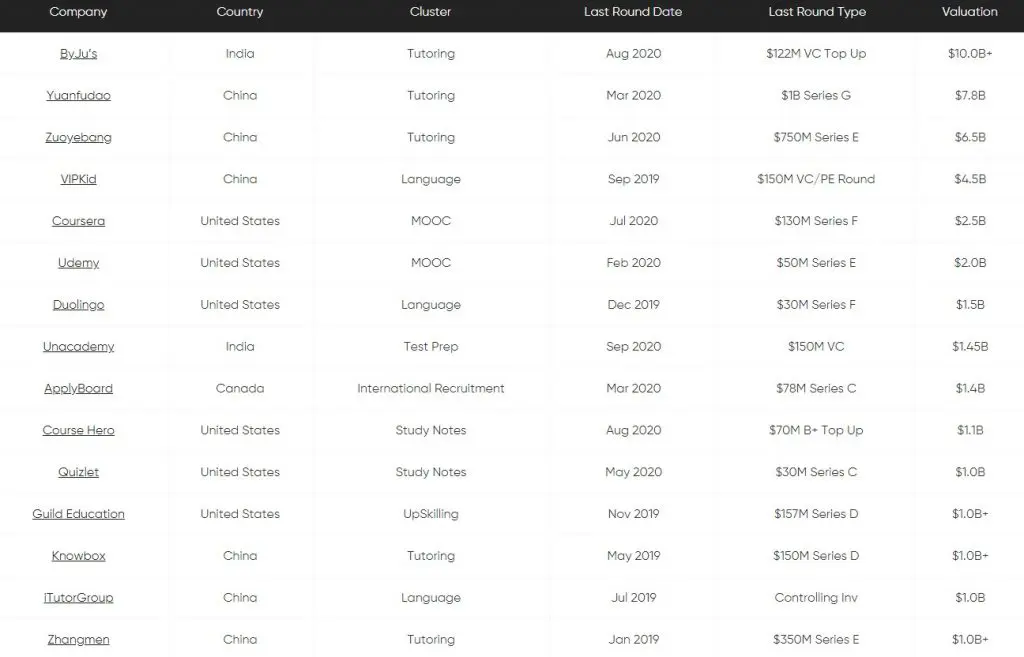 Source:
https://pitchbook.com/news/articles/the-12-highest-valued-edtech-companies