Engaging Gen Z is an opportunity for brands, due to the fact that there are over 1.2 billion Gen Z teenagers and adults globally. Estimates of their annual purchasing power are around $323 billion in the US, with researchers estimating this can grow by more than 4X when accounting for Gen Z's influence over others in their household. Gen Z's importance for marketers will only increase and looking at the US, Gen Z will make up 30% of the US workforce by 2030 and is estimated to increase their per capita annual expenditure by 70% between 2020 and 2025.
According to Boston Consulting Group (BCG) many Gen Zers express themselves through brand selection. In Australia, 65% of Gen Z say they use brands to express who they are, versus 40% for Gen X and Baby Boomers.
When we look at what makes Gen Z's selection of brand attributes unique relative to Gen X / Baby Boomers, there are consistent themes that emerge around the environment, caring about customers, and product exclusivity. We don't observe much difference between Gen Z and Gen X, Baby Boomers on dimensions like having the best product features or enjoyment.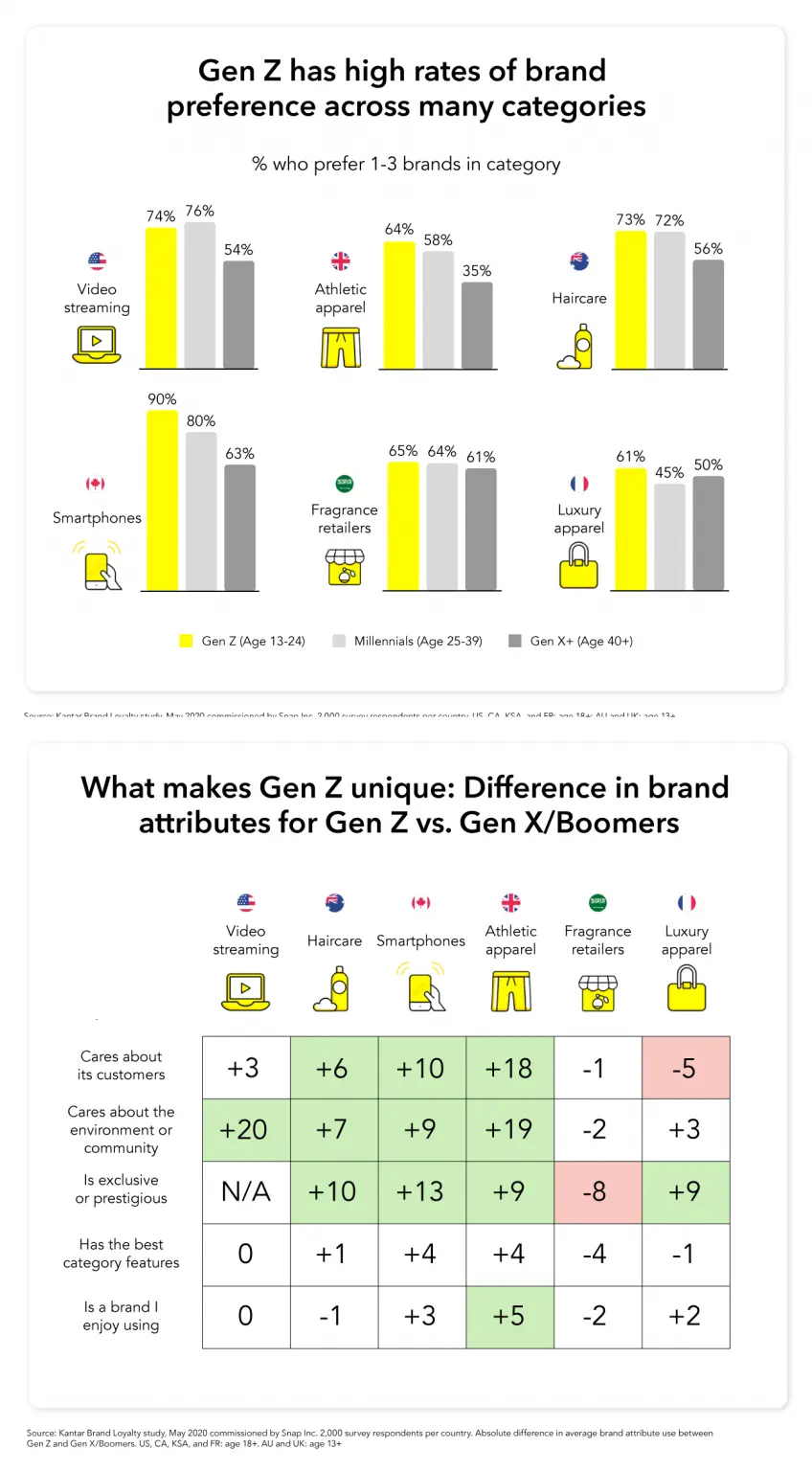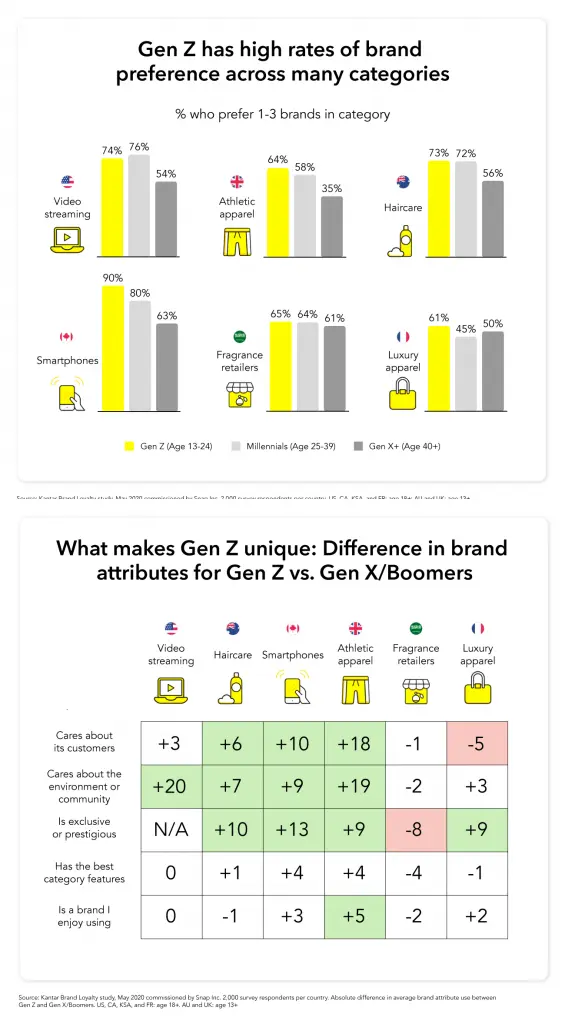 Source:
https://forbusiness.snapchat.com/blog/building-brands-with-gen-z-kantar