Venture capital investment into European crypto projects increased almost ten times in the past year, going from 5.9% in Q1 of 2022 to 47.6% in Q1 of 2023.
The increase is due to the region's regulatory clarity following the European Union's passage of the MiCA law.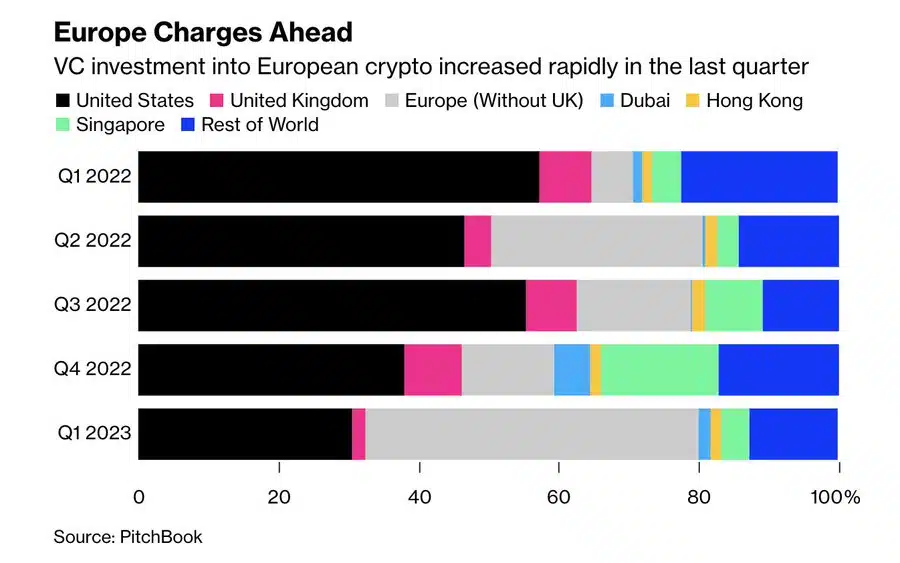 The European Parliament passed the 𝐌𝐚𝐫𝐤𝐞𝐭𝐬 𝐢𝐧 𝐂𝐫𝐲𝐩𝐭𝐨 𝐀𝐬𝐬𝐞𝐭𝐬 𝐋𝐚𝐰 (𝐌𝐢𝐂𝐀) in April but will not apply until July 2024. The law, which has garnered large interest from the crypto community, would allow the E.U. to have a unified approach to crypto asset regulation across 27 member states.
#crypto #regulation #investments #VC