Recap:
➡ In the first half of the year (H1), Web3 startups raised $3.6B. That's down 78% from the $16B raised in H1 last year. Ouch.
➡ Only 322 deals were closed in Q2 this year. That's the lowest number of deals closed in a quarter since Q4 2020.
➡ There were 3 companies that raised $100M+ in Q2 this year. In Q2 2022, there were 15 companies raised $100M.
In general, #Web3 funding has decreased for the last 7 quarters.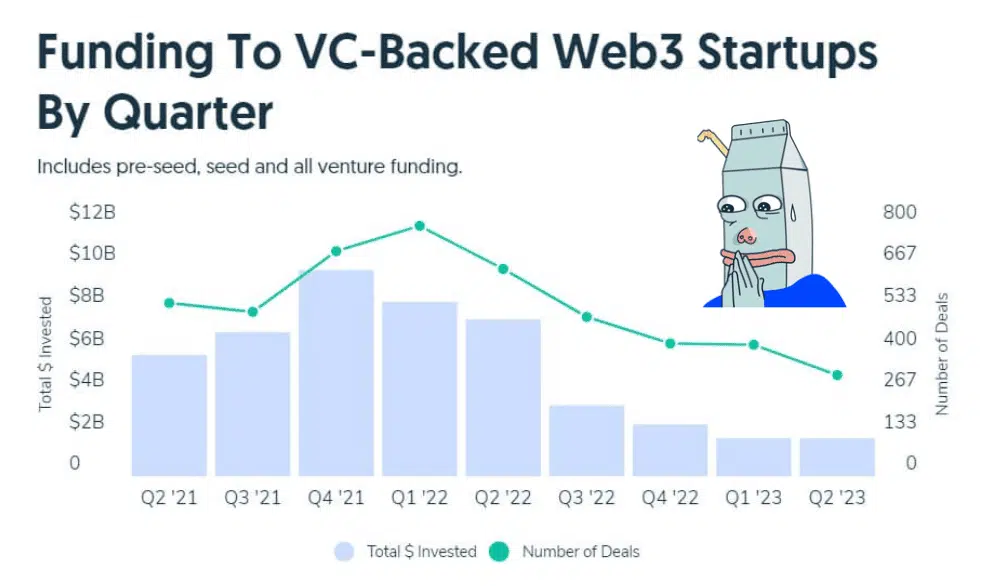 #blockchain #tech #innovation