#Gaming is one of the leading trends in crypto, which is why it is also considered a great opportunity to attract new users and implement and test the confidentiality part of the blockchain, which is providing amazing solutions.
In 2022 there were 𝟕𝟏𝟕 𝐠𝐚𝐦𝐞𝐬 𝐥𝐚𝐮𝐧𝐜𝐡𝐞𝐝 and #Web3 games generated 𝟐𝟑𝐗 𝐦𝐨𝐫𝐞 𝐨𝐧-𝐜𝐡𝐚𝐢𝐧 𝐭𝐫𝐚𝐧𝐬𝐚𝐜𝐭𝐢𝐨𝐧𝐬 than DeFi.
Consumers spent an estimated $67.9 billion on digital in-game purchases in 2022.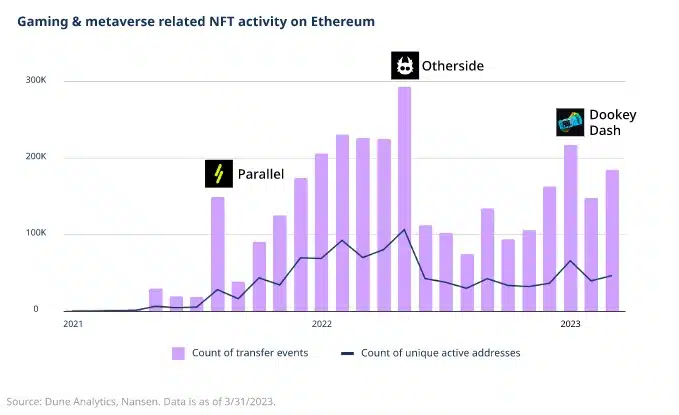 #gaming #crypto #mainstream