Roughly 4.66 billion people around the world use the internet at the start of 2021 – that's close to 60 percent of the world's total #population. This number is growing with the 319 million new users coming online in the past year.
Internet users are currently growing at an annualized rate of more than 7 percent, equating to an average of roughly 875,000 new users each day.
Most internet users (92.6 percent) use mobile devices to go online at least some of the time, but computers also account for an important share of internet activity. 
More than 70 percent of internet users in the world's larger #economies go online via laptops and desktops for at least some of their connected activities.
Social media use continues to grow too, with global users reaching 4.20 billion in January 2021. That's equal to more than 53 percent of all the people on Earth. More than 490 million new users have joined social media since January 2020, equating to a growth of more than 1.3 million new users every day.
Below are also the countries with the highest level of internet adoption.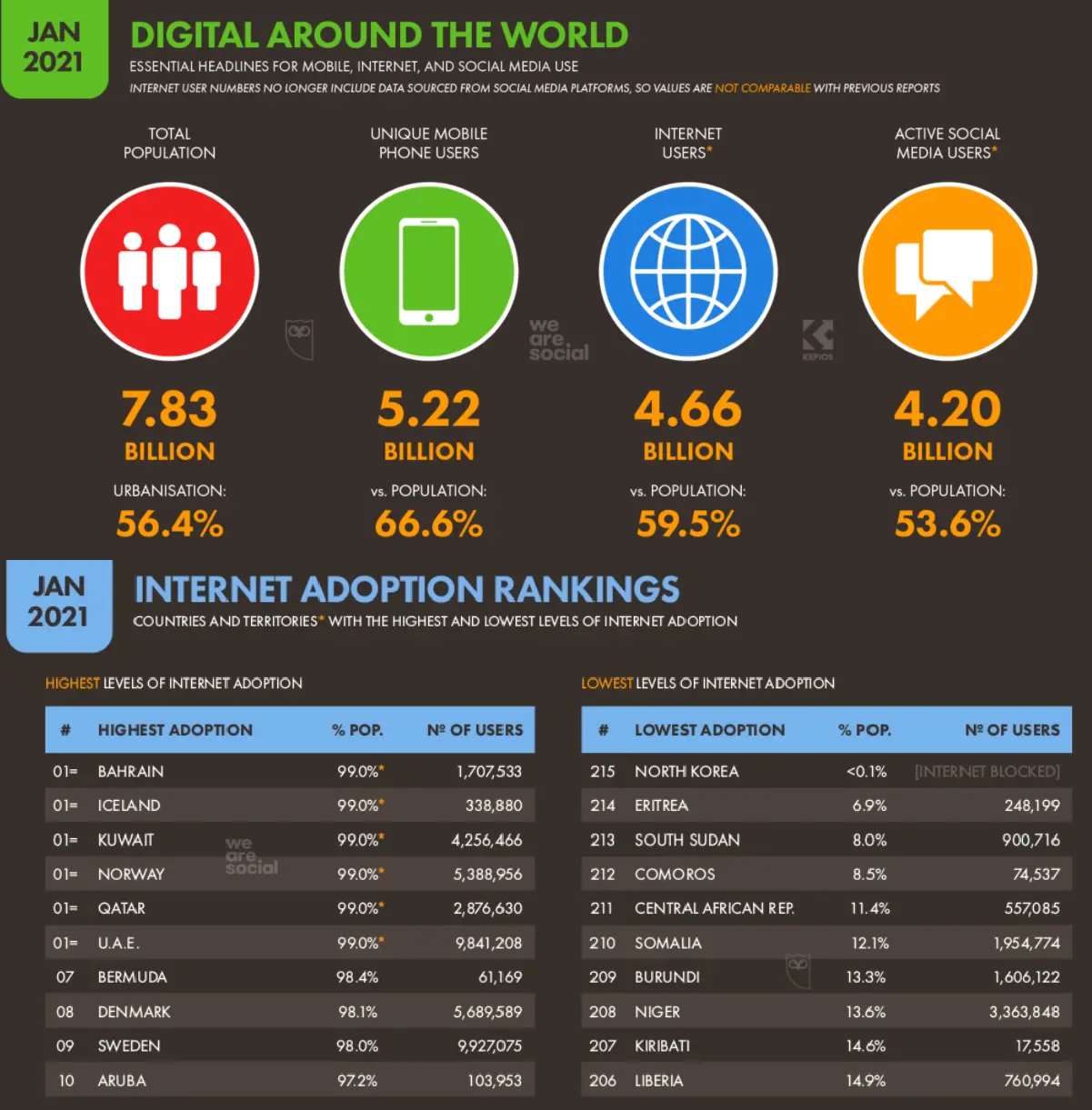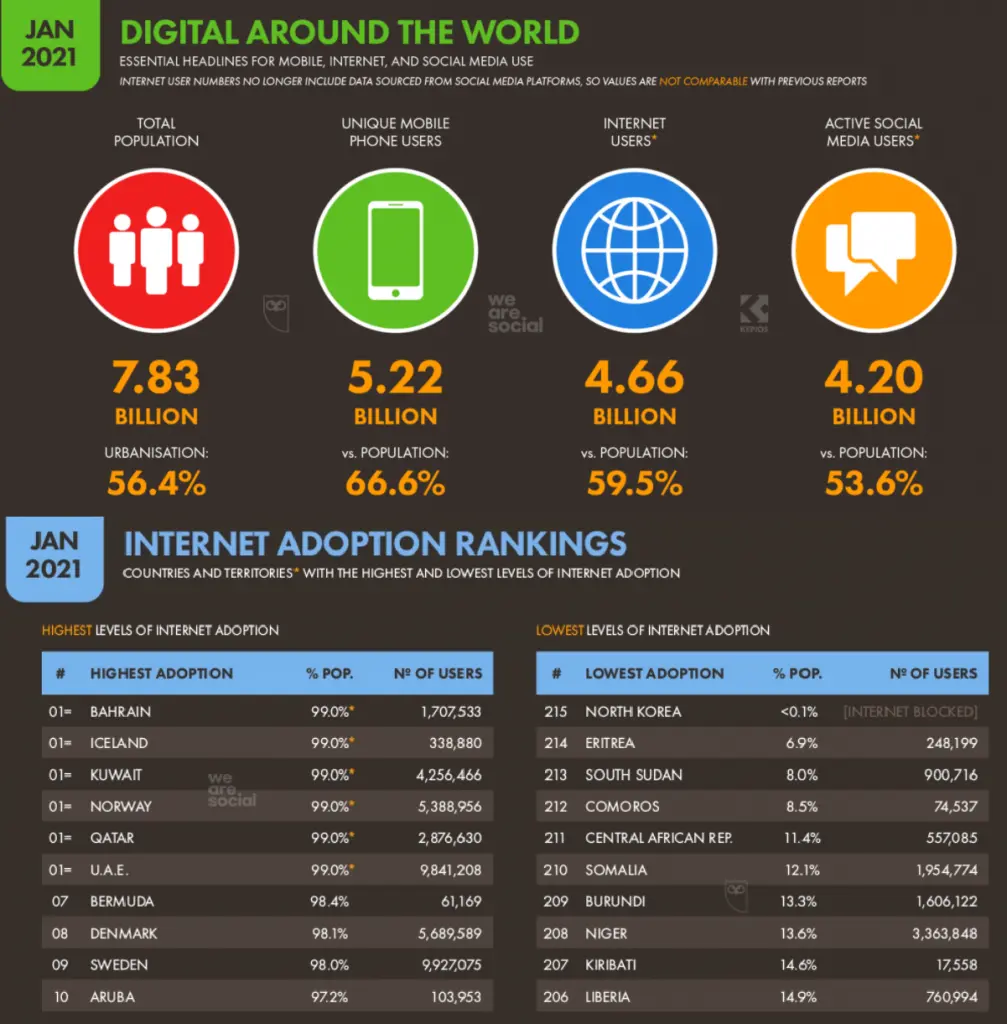 Source: https://datareportal.com/global-digital-overview