Tesla has been on a rampage this year. It's stock price increased more than fivefold. in January, Tesla became the first $100 #billion publicly listed U.S. #carmaker. In October, Tesla reported its fifth consecutive quarter of profit on third-quarter revenue of $8.77 billion. In October, Tesla also delivered 139,300 vehicles during the third quarter, a new record for the carmaker. 
Tesla surpassed General Motors and Ford combined, valued at $183 billion. The automaker's stock has continued its upward trajectory, and it now worth approximately $998 USD. Last year this time it was valued at $225. Tesla's valuation has jumped by an impressive 375% since this time last year.
The Tesla Model 3 surpassed Leaf sales in early 2020 to become the world's best-selling plug-in electric car ever. Global sales since inception totalled almost 525,000 units up to March 2020.
Globally, Tesla's vehicle deliveries reached between 367,000 and 368,000 units in 2019, making Tesla the leading producer of electric vehicles.
Tesla still hasn't decided, where to build new U.S. based factory. Austin, Texas and Tulsa, Oklahoma are currently rolling out the incentives to attract Tesla. The company is also increasing its global presence with the construction of Giga Berlin, it's first European production facility, as well as completing the ongoing expansion of its Giga Shanghai facility in China.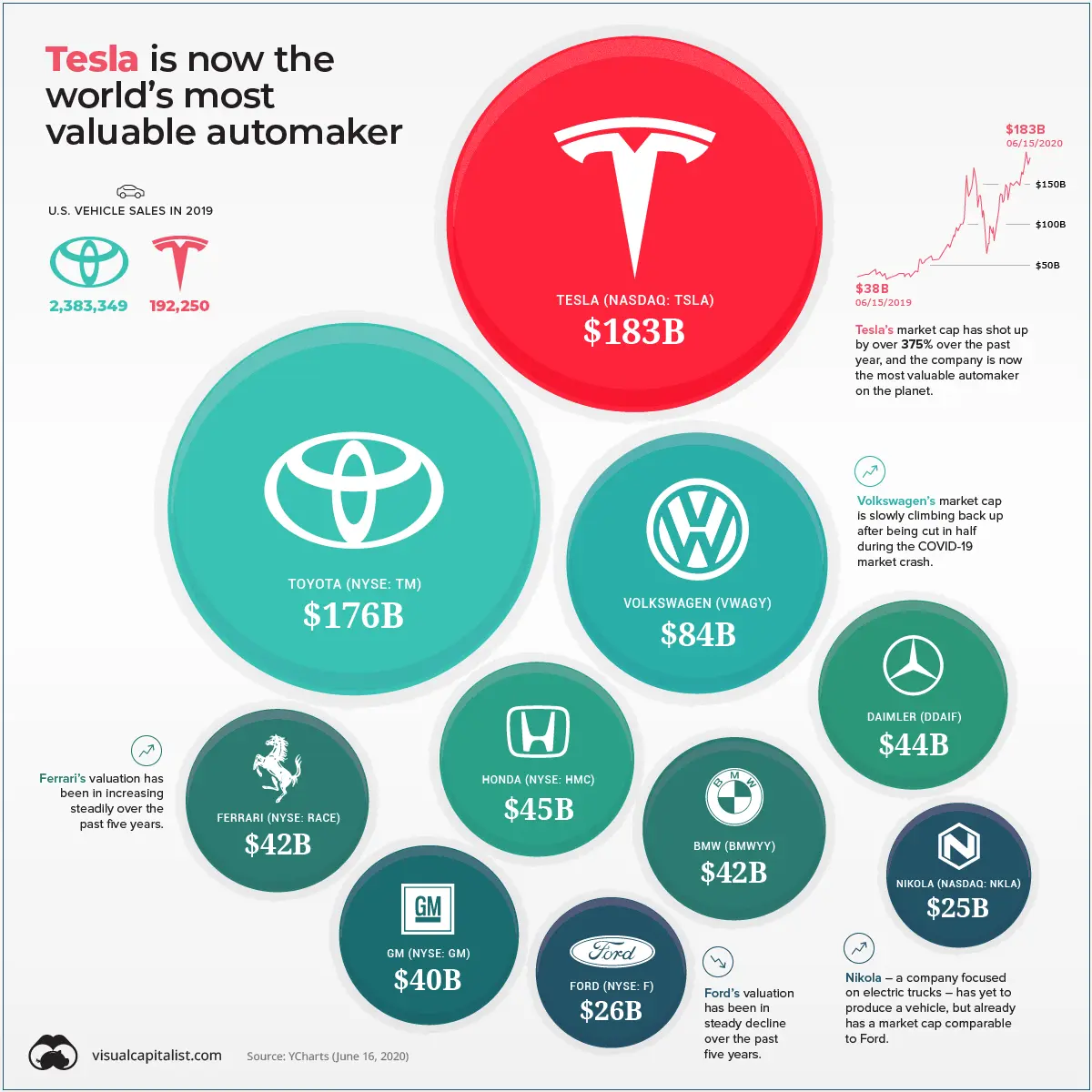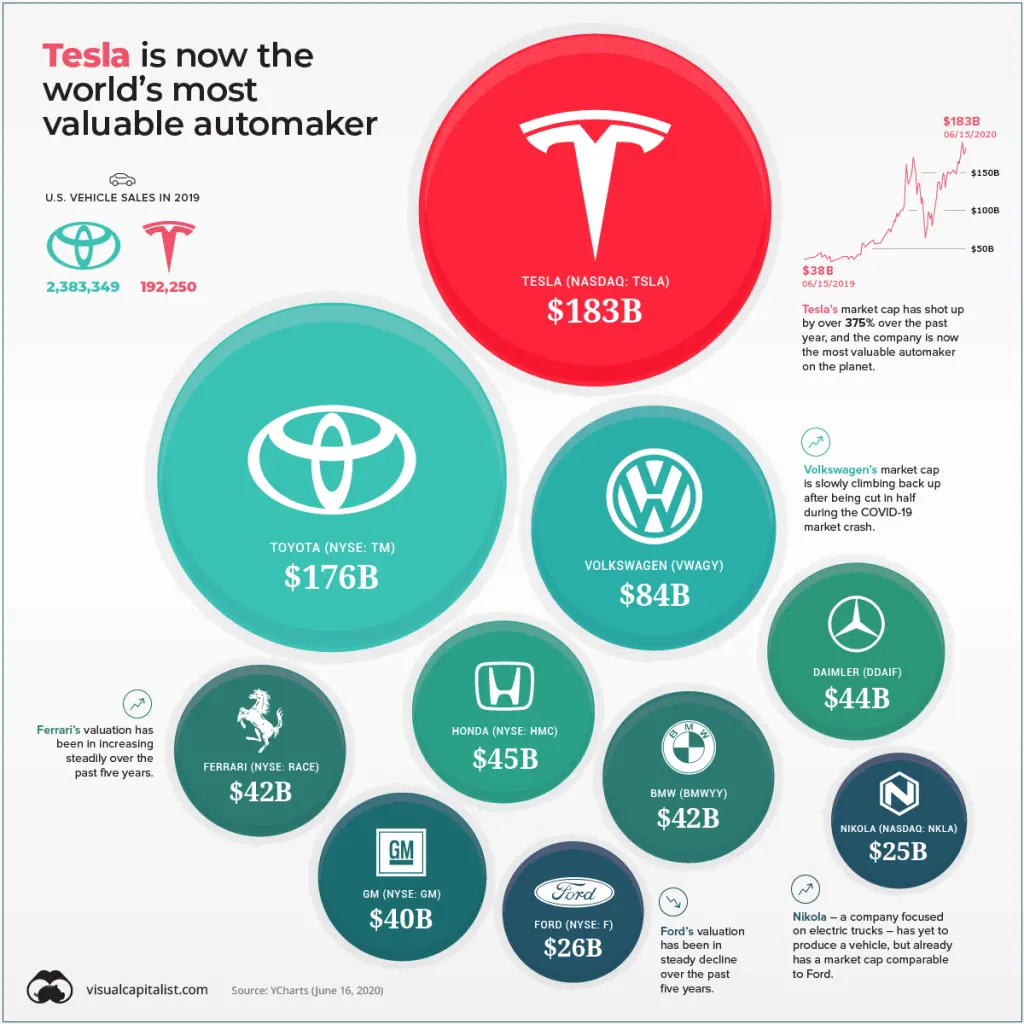 Source:
https://www.cnbc.com/2020/11/24/tesla-market-cap-blows-past-500-billion.html?utm_source=dlvr.it&utm_medium=linkedin