The OECD – OCDE released its latest Economic Outlook, revealing the projected impact the Covid-19 pandemic will have on global GDP in 2020. Gross domestic product is currently expected to be down by 4.5 percent in comparison last year.
After having a huge downfall in the first half of the year, economic output recovered swiftly following the easing of measures to contain the COVID-19 pandemic and the initial re-opening of businesses.
The picture below gives us insights for countries such as Italy, India, Mexico, and the UK, the projected hit is expected to be especially hard, all of which are predicted to experience a fall of more than 10 percent. The initial epicenter, China, is expected to go unscathed, potentially even recording a growth of 1.8 percent. The United States is below the global figure with a 3.8 percent reduction.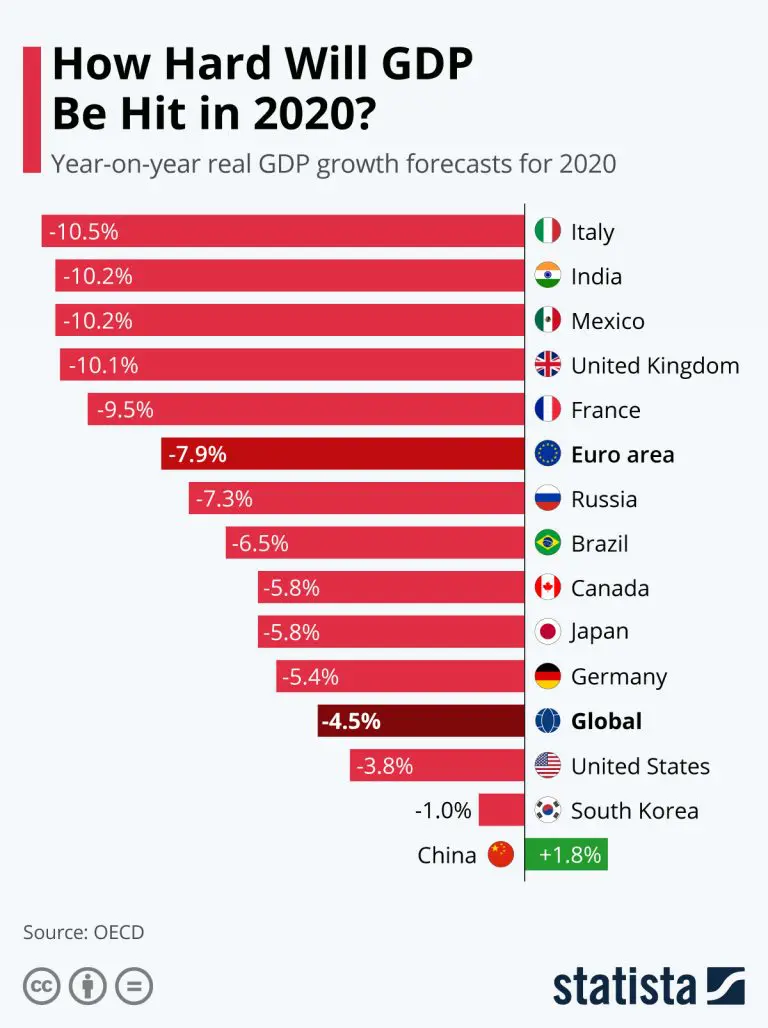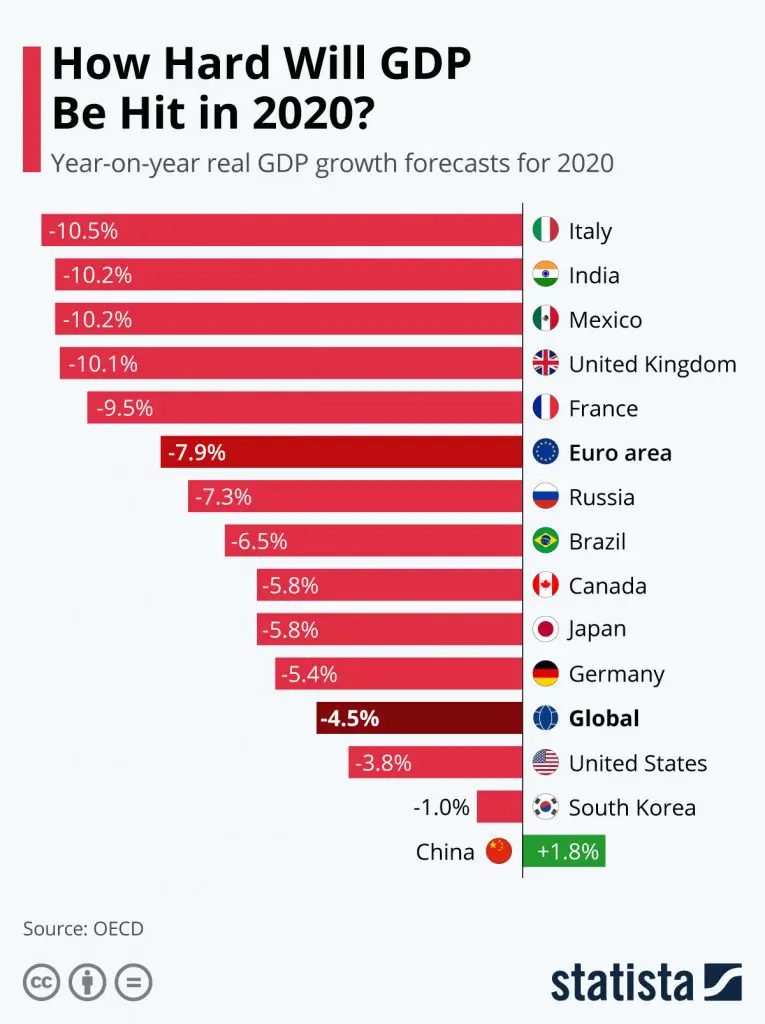 Source:
https://www.statista.com/chart/21961/oecd-gdp-growth-projections-2020-on-2019/?utm_source=browser&utm_medium=push-notification&utm_campaign=cleverpush-1601466019