What has been happening with the VC world in 2020, and especially in Q4 2020?
According to Crunchbase, the startup world finished 2020 in a much stronger position than the one they started the year in. #Global #venture funding up 4% year over year to $300 billion. The tech boom was led by the largest companies in the space, with Apple hitting a valuation of more than $2 trillion in August for the first time, and Amazon and Google cresting $1 trillion.
Late-stage 𝙫𝙚𝙣𝙩𝙪𝙧𝙚 𝙘𝙖𝙥𝙞𝙩𝙖𝙡, 𝙬𝙝𝙞𝙘𝙝 𝙞𝙣𝙘𝙡𝙪𝙙𝙚𝙨 𝙎𝙚𝙧𝙞𝙚𝙨 𝘾 𝙖𝙣𝙙 𝙡𝙖𝙩𝙚𝙧 𝙧𝙤𝙪𝙣𝙙𝙨, 𝙜𝙧𝙚𝙬 8% 𝙮𝙚𝙖𝙧 𝙤𝙫𝙚𝙧 𝙮𝙚𝙖𝙧. Private equity in venture-backed companies grew even more, at 73% year over year.
If we look at Q4 of 2020, we can see that the pandemic affected Q1, but by Q4 funding was back on track.
Notable global public market debuts in Q4 2020:
👉 Airbnb,
👉 DoorDash,
👉 Opendoor,
👉 Wish.
The most active investors were:
➡ Accel with 114 investments,
➡ Sequoia Capital with 101 investments,
➡ Andreessen Horowitz with 91 investments.
With an interesting year behind us, we can expect an invier higher amounts being invested into startups. With all the digitalization happening, there are certainly going to be a lot of new ones born as well.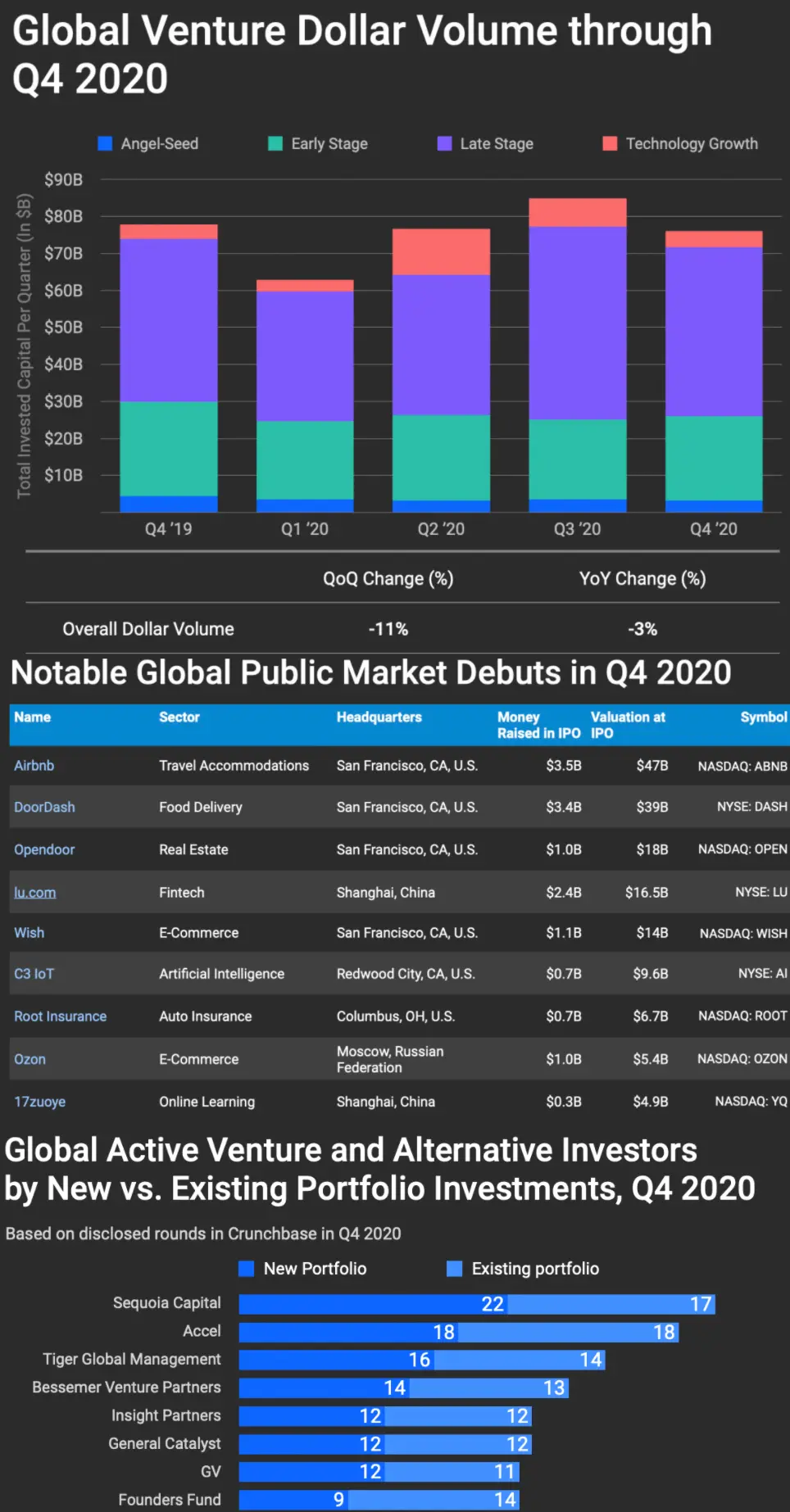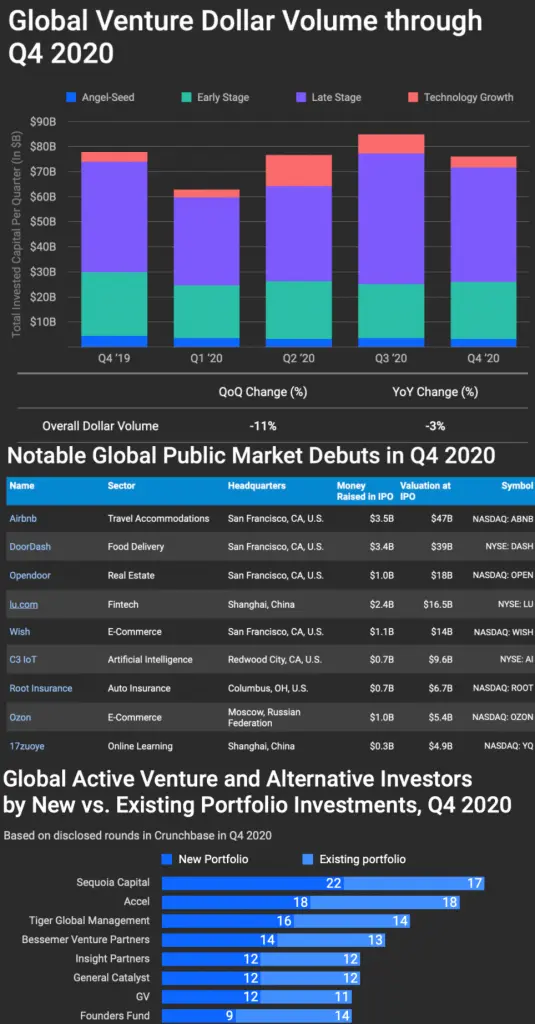 Source: