There is no question about the first place, which goes to TikTok. According to Appfigures, TikTok recorded more than 800 million new downloads globally across its flagship, lite, and regional version of its iOS and Android apps in the first 11 months (and one week) of 2020. This marks a 43% #increase from last year's 564 million estimated #downloads in the same period in 2019.
Nothing is slowing it down, not even forced sale (maybe) in the U.S., and a ban in India slowed it down in 2020.
Instagram and Facebook are no surprise, but Zoom, Google Meet, and Telegram would probably not have made it if it wasn't for Covid-19.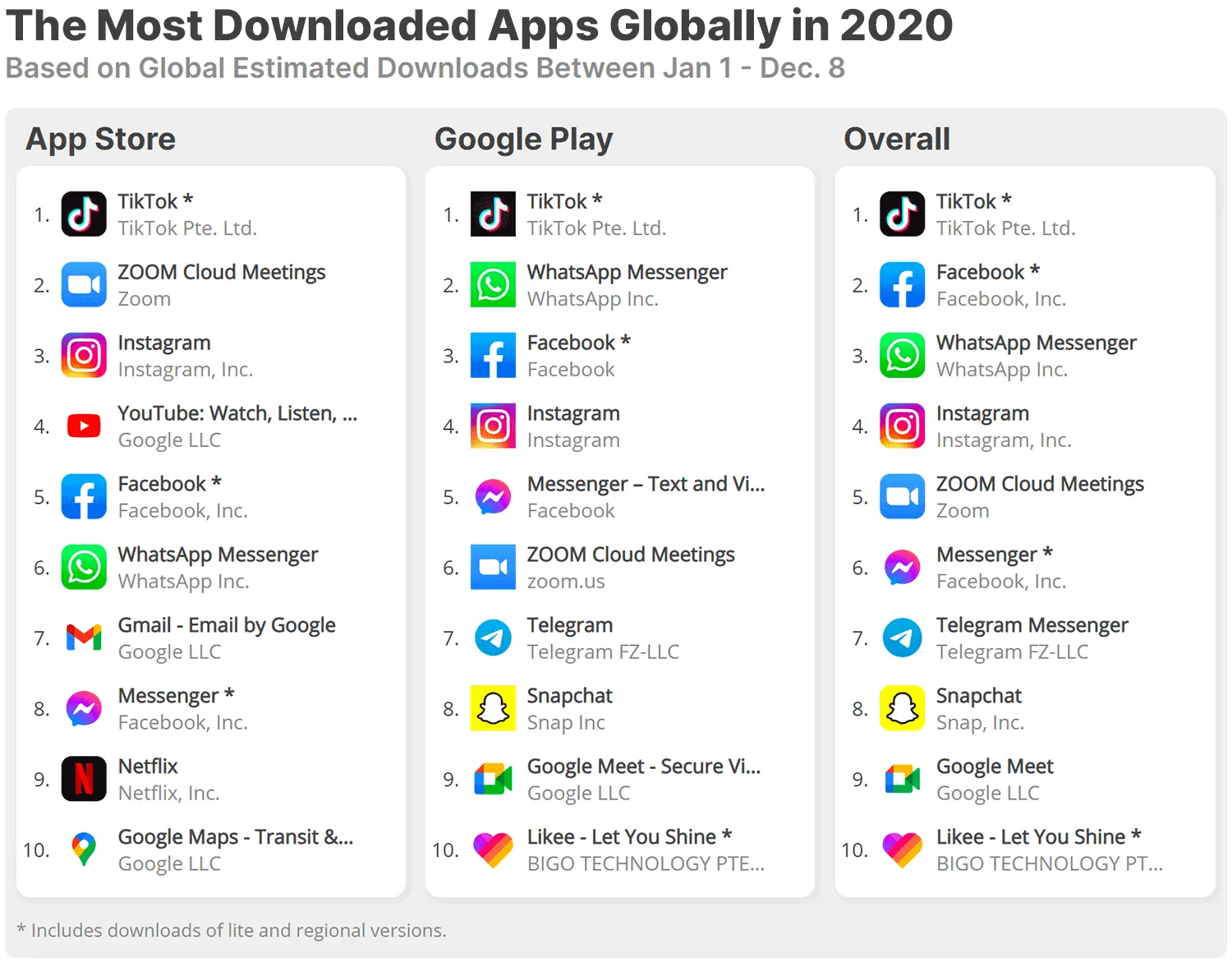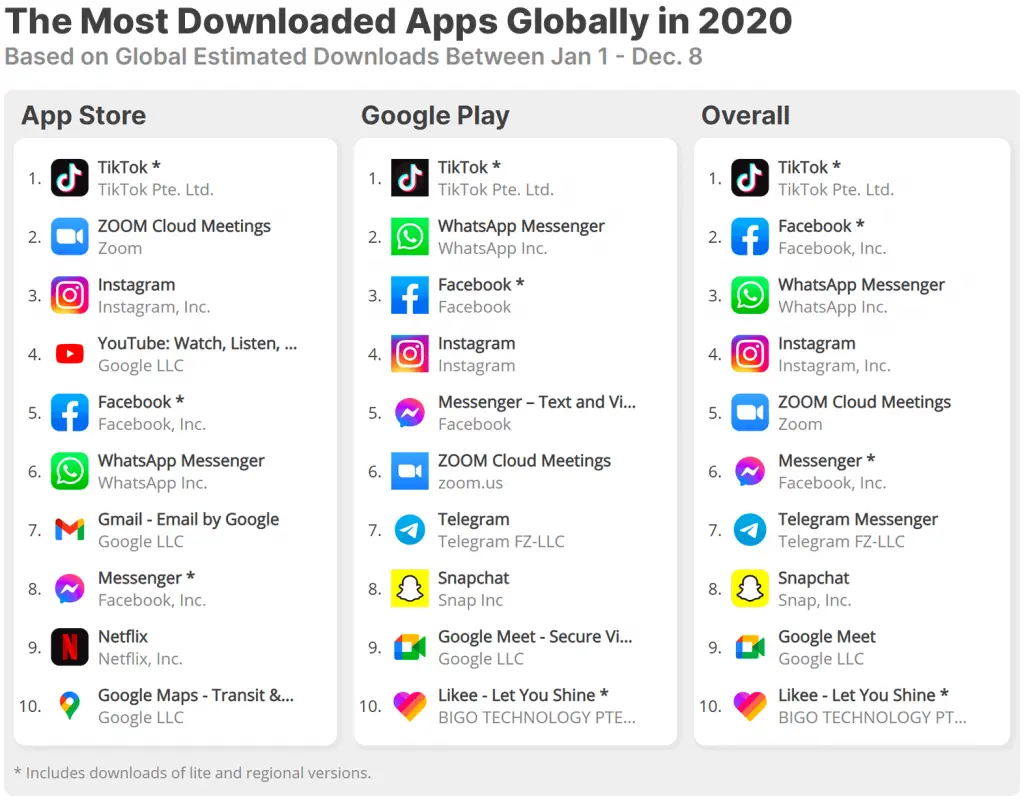 Source: