According to HolonIQ, governments, employers and consumers together will spend over $7T a year on education and training by 2025.
We have seen significant growth in the past year:
in early childhood,
workforce education,
tuition deflation in higher education,
and K12 growth.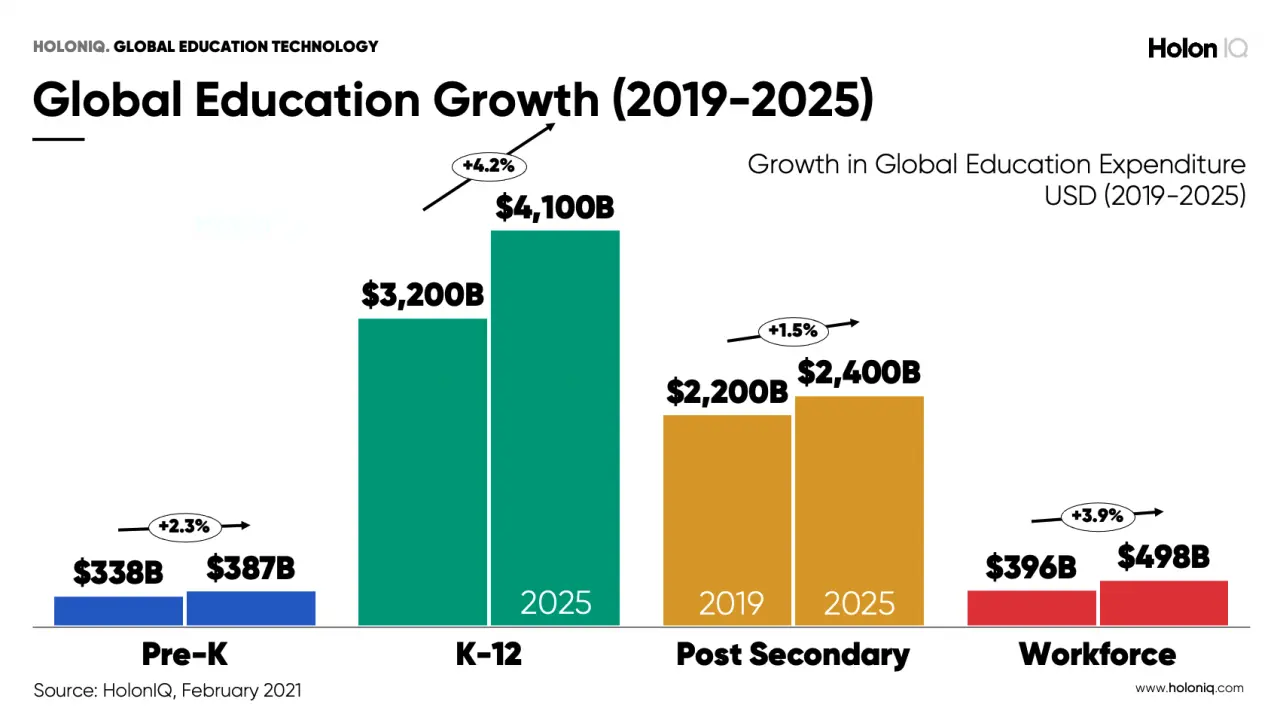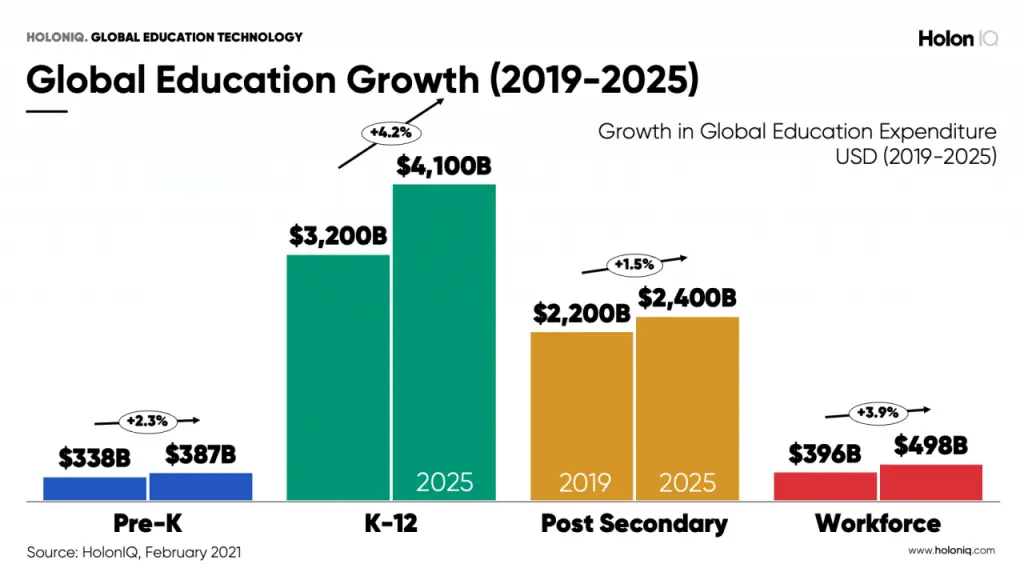 The fastest-growing ingredient for the future of education however is very clearly, technology.
#EdTech #education #technology