Asia has outpaced all other regions in terms of #payments revenue growth over the past several years. It is also the largest contributor to #global payments revenue, generating over $900 billion in 2019, nearly half the global total identified by McKinsey & Company. The role of payments in Asia's overall banking landscape has expanded as well, now representing 44 percent of the region's banking revenues.
There are five fundamental themes that are reshaping Asia's payments:
1. Consolidation and industry structure shifts,
2. Cross-border links,
3. Connected commerce,
4. Cashless economy
5. Contactless.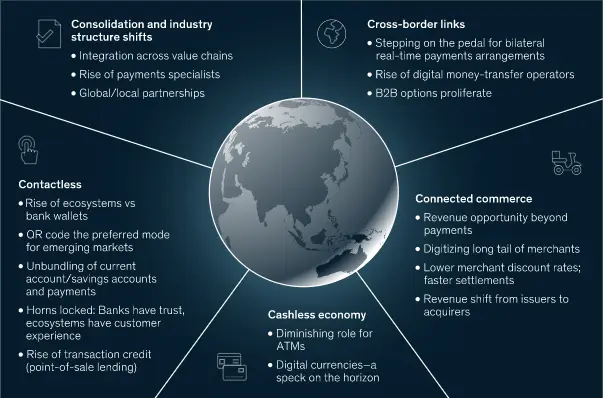 Source:
https://www.mckinsey.com/industries/financial-services/our-insights/the-next-frontier-in-asia-payments#